Oxford Interiors Ltd.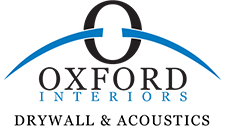 I have been in business for many years and within that time, Oxford Interiors has gain much success and I never considered getting a company website setup, as I didn't think I needed one due to our high-profile clientele.
That is, not until I had the opportunity to meet the Gullo Brothers, who defined all that I could gain from just having a simple website setup for my company.
Since Go Online Marketing has developed my company website, my team has been using it as a tool by directing our existing and potential clientele to view the different projects we have worked on and completed. I was surprised to find out that some of our clients reported that they were unaware that Oxford Interiors offered certain services, such as drywall and acoustic services. This assisted with gaining more projects with our existing clientele, as well as adding new clients to our list of success stories.
I have received many compliments on our new Website and I gladly recommended Go Online Marketing to many of my associates, as I appreciate Paolo and Greg's professionalism and their dedication to bringing Oxford Interiors up to date with our new website.
Rocco D'Angelo
Oxford Interiors Ltd.
Concord, ON
www.OxfordInteriors.ca