Dirland Homes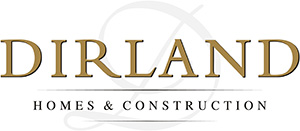 The Dirland Homes team was honored to work the Gullo brothers and Go Online Marketing team to revamp our old and dated site.
They helped us improve our new look by updating our logo along with the website making it easy to navigate, also by marketing our name, and services.
We found out about the Gullo brothers through social media, by glancing through other companies they have helped out. Before the Go Online team redid our site it was dated and very hard to navigate. Can't say it helped us get any clients. 3 most significant improvements have to be the New Logo, Website, and Branding.
For any other clients looking to improve their company imagine we highly recommend working with the Go Online team. They are simple to work with, work hand and hand with their clients, and know how to deliver a great product.
Joseph & Dan Di Rocco
Dirland Homes
Vaughan, ON
www.DirlandHomes.com