Colangelo Brothers Food Market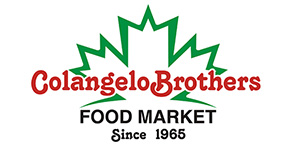 Before consulting with the Gullo Brothers, our company had very little online presence.
With over fifty years in business, all of our "advertising" was done only by word of mouth. With the media playing a huge role in today's business, we knew we had to step it up and get online if we wanted to grow our company even more.
We contacted the Gullo brothers and they helped us customize a website that represents our company and what we stand for. Always following up with us, they've done a fantastic job. Our website not only allows us to reach a larger audience, but has helped us improve our branding. Thank you to the Gullo brothers for their dedication to getting our business online. We would highly recommend Go Online Marketing to anyone!
Domenic Colangelo
Colangelo Brothers Food Market
Toronto, ON
www.ColAngelos.ca