Carval Homes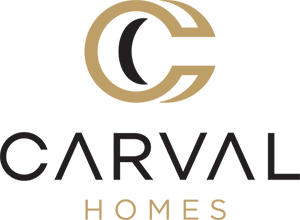 They Can be a Huge Piece of the Puzzle You Have Been Missing in Your Business for Years!
"We looked to Go Online Marketing's services because we had a situation with our website, it had an outdated look and was missing a lot of new projects we had completed and were currently working on. It was also built with all flash that did not show up on mobile devices. This wasn't good for us because many people use their smart phones to look up our company and nothing showed up.
We decided to work with Go Online Marketing after I had a meeting with them and they answered all my questions with ease. They didn't talk technical but more about the end result they would deliver to us. I felt comfortable with them and after they showed me their work I was really impressed and excited to work with them. Their prices were and still are really fair based on the quality and passion they put out in every project.
Our brand before working with the Gullo Brothers and Go Online Marketing did not represent us properly at all based on the great custom homes we build. Potential home buyers really didn't know what we were all about if they visited our previous website.
Our new website is a gem! We are so proud to show it off and we also use it as a tool to sell custom homes. We often have people who fill out our detailed registration form and it helps us pre-screen what they are looking for. We are certain that potential buyers now feel more comfortable with us because of the impression our website gave them. The fact that it is capable to show all of our work, and new lots we are selling is a huge help in closing sales. Go Online Marketing's team also helps us with steady updates to our website when we have new content to put up. They make it easy on us and get things done quickly.
If you understand the value in having a great looking brand, along with a marketing team like Go Online Marketing to back you up, then they are the perfect fit for your business. Do yourself a favour and give them a shot. This can be a huge piece of the puzzle you have been missing in your business for years. It's like you instantly have a built in marketing team who really cares about your business and will make sure you get a positive return on your investment."
Carlo Muia
Carval Homes
Concord, ON
www.CarvalHomes.ca